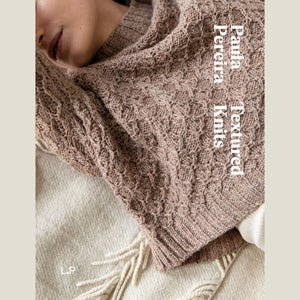 Textured Knits
by Paula Pereira
Textured Knits is a thoughtfully curated collection of contemporary and timeless handknits.
The 20 fascinating patterns feature a variety of inventive ways to combine different textures, such as cables, colorwork, and embroidery.
The result is a versatile knitwear collection that features stunning yet delicate elements.
In true Laine-style, the knits are photographed and presented beautifully creating a publication that promises to be a true classic.
See all the patterns on Ravelry
Hardcover | 223 pages | © 2023

---
We Also Recommend