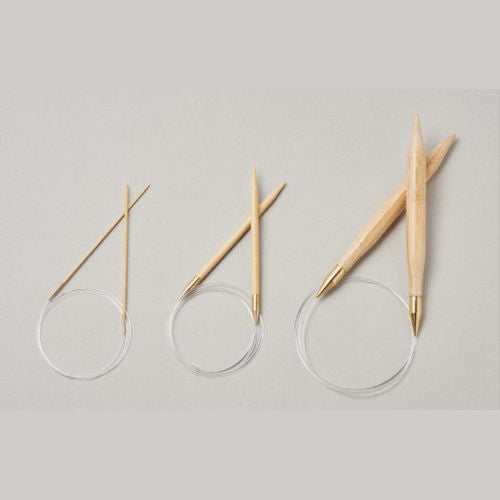 32" Kinki Amibari Bamboo (Shirotake) Circular Needles
Bamboo needle with standard tips.
32" (80 cm) flexible cable.
This length is ideal for:
Adult sweaters worked the round.
Shawls
Blankets
Kinki Amibari's original circular needles with swivel cord connectors will elevate your knitting experience, making it more smooth and comfortable! One way these needles accomplish this is their cord which does not twist. The cable is flexible and the needles are light which helps to ensure that your knitting tension is perfect and your hands don't feel fatigued.