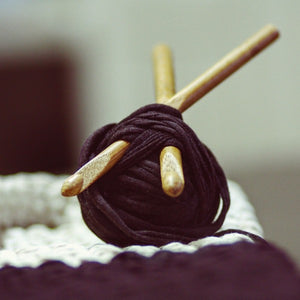 Introduction to Crochet
Come learn to crochet with us!
When: Saturday October 21, 28 and November 4 from 9:00 - 11:00 am
Where: Unraveled (9 Wilson St. East, Perth)
Cost: $75.00
This class is for those who have never crocheted before, or who learned but have forgotten how. Through the process of making two dishcloths, you'll learn how to:
Chain, Single and Double Crochet
Increase and Decrease
Seam and block
Read a simple crochet pattern
Read a yarn tag
Find help and resources
What's Included?
Registration in this class includes the following
Three 2-hour sessions with an instructor
Hook and pattern
Yarn in your choice of colour
*Homework (i.e. crochet at home) may be required to complete this project.
---
We Also Recommend