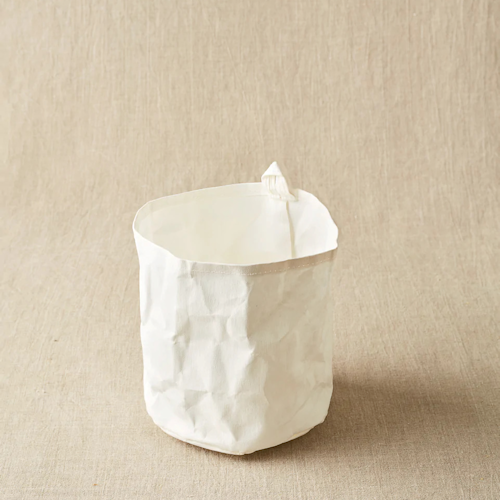 A medium cylindrical kraft bin ideal for storing yarn fabric, tools, or anything else that needs organizing. A hanging tab allows for vertical storage and it's sturdy enough to sit upright.
Made with dyeable kraft paper fabric - scrap fabric included for sample dying.
Machine wash on cool and let it air dry to softer the material for a worn look.
Size: 8.75″ / 22 cm dia., 10.5″ / 27 cm tall and can hold a sweater quantity of yarn