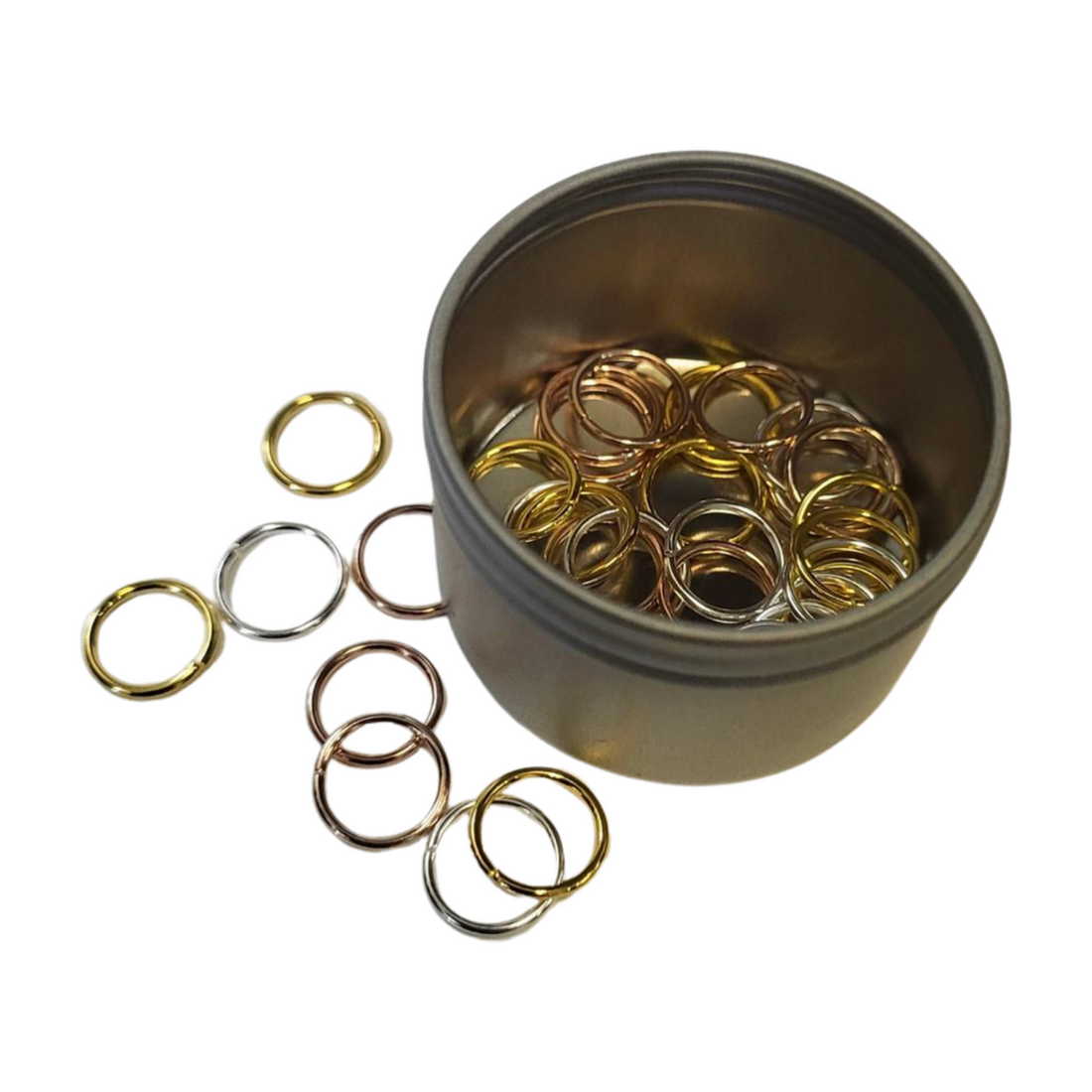 Stitch markers are perfect for marking different points in your knitting.
These metal stitch markers come in sets of 36. They are packaged in a metal tin with a secure screw top lid. The lid has a transparent window to see inside.
Choose from two styles: Bright or Matte finish.
At 10mm wide, they will fit needles up to 8mm (US 11)